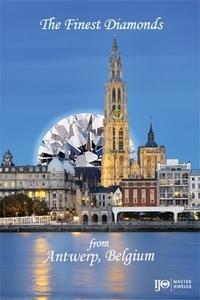 We talk about specifications and price points and these are very important. But diamonds are so much more than just certifications and the "Four C's."
Diamonds are a symbol of love and romance and usually represent a significant and lifelong purchase.
In Antwerp, we search for diamonds of exceptional beauty. It's all about "fire" and brilliance and this can only be measured with your heart and eyes.
Specifications such as cut, color and clarity are simply a starting point. Since no two diamonds are alike, diamonds with the same certifications can often differ dramatically in their appearance.
We spend hours examining "same-cert" diamond parcels in search of the perfect diamond, just for you; to match your heart's desire.